At Ross Hair Studio & Clinic we provide a high-quality Psoriasis Treatment to all of our clients throughout County Dublin. Our Psoriasis Treatment helps to slow down the growth of excess skin cells. It also gets rid of scales to ensure that your skin looks healthy again!
Psoriasis is an autoimmune condition of the skin. It causes skin cells to build up, causing scales on the surface of your skin. Psoriasis is the result of the production of your skin cells being sped up.
Inflammation and redness can sometimes occur. Psoriasis treatment helps to slow the growth of skin cells and remove scales.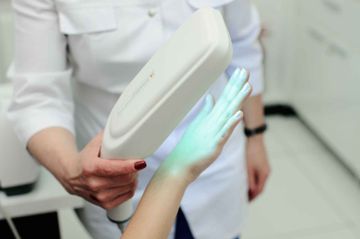 Things to consider

when receiving Psoriasis Treatment
It is really important to receive Psoriasis Treatment. If you don't treat your psoriasis your condition can worsen. This can result in you developing psoriatic arthritis or diabetes.
How

can you treat Psoriasis?
At Ross Hair Studio & Clinic we also have store. In this store we have shampoos, conditioners and hair treatments that will help to improve your psoriasis condition.
These products are specifically made using elements for psoriasis treatment.
Psoriasis

Treatment FAQ's
What is your catchment area for psoriasis treatment?

Our psoriasis treatment serves clients throughout County Dublin.

Is my psoriasis condition contagious?

Psoriasis is not a contagious condition.